Long and sometimes a lonely drive make you feel more comfortable. Many people select a Hill Station for long drive. This has an ideal response place for many people during the lonely times. This blog gives an idea about a particular place where people can go for a Lonely Drive.
Khardung La: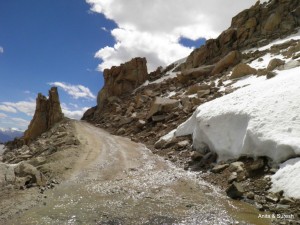 The Khardung La stands as one of the world's highest road pass. The total distance of this mountain range seems to be around 5,358m above the mean sea altitude level.
The beautiful looking snow capped mountains gives a signifying leech for the extending path way of the ridges along.
A famous Buddhist prayers flags is located at the hill top and many monks have commandeered a tannoy system here.
You can have a sip at the best tea prepared by the locals of this place at the World's Highest Cafeteria point.
Ultimate Enjoyment: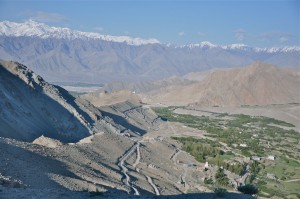 Many of the tourist come here are pale faced tourists due to the coldness with gestures of shaking hands. The leather jacketed bikers enjoy their drive along the way.
The Ladakh is one of the Buddhist provinces in the region of Himalayan and also considered mountain pass.
It is the home for much large community of Tibetan refugees and also many other local residing people.
You can have a thrilling view from the top of the hills and helps you to give a unique experience. There are also many passes and towns that are present along the way.
A mind blowing view will be seen from the top Mountain Hills. After long walk at the top of the can give you a refreshing feel during your journey.
Transport Facilities:
Off road can be best suitable options at these regions. The roads are a little more off track and more of dirt is present all over the way.
The windy, lush green, arid hillside that supports the conveying trucks, buses and taxis helps the way of transport.
The journey distance to this place from the Manali is about 14-hour and Far beyond the other side is the green valley with Karakoram Range clearly visible.
The highly snow capped regions through the gleaming blue sky gives a beautiful scene to look at.
Google+