The word heritage rightly suits Rajasthan, mainly because of the wonderful Rajasthan's buildings and the beautiful landscapes all around it. History has several issues related to the heritage buildings and always Rajasthan stands with a major name. The people from Delhi find the Rajasthan tour a useful and heritage to explore the varieties of the State.
Chittaurgarh Fort: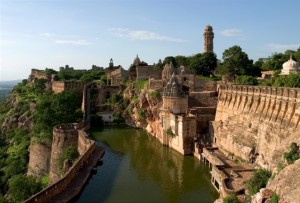 Located at Chittor this fort is considered as one of the greatest medieval fort of India. From the ancient times many wars have been witnessed by this fort. From the Mughals time, the famous battle of Haldighati has fought in this region. Located at a higher plateau, Chittaurgarh supremely stands as a symbol that marks a heritage standard for Rajasthan. It was established in the 7th century and still it gives a beautiful feel and experience to leisure during the weekends. The ridges of the hills give abandonment due to the ruin of the palaces and apartments. The needed facilities like accommodation, restaurants and travel features are available.
Junagarh Fort: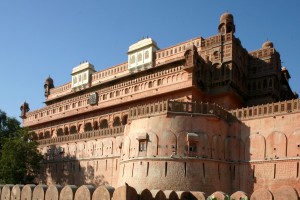 This fort located in the district of Bikaner, the Junagarh Fort is just over five centuries old. The fort of Bikaner, Junagarh was built during 1593. This fort is entirely built in red sandstone best erratic fashion that resembles many palaces and apartments that is regarded as a remarkable preservation of the state. The mason with the art and sculptor which is obvious and is done with kiosks, delicate stone screens, pavilions, arched entrances and many more. This fort has many corridors and windows that were overlooking the city.
Kota Fort, Kota: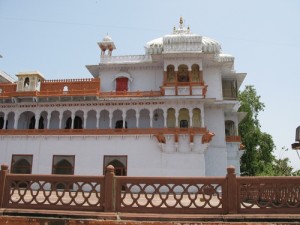 Another heritage fort located in the area of Kota is this fort which has a gifted history and stirring saga of valour and chivalry. It is large Fort with amazing interior structure, with lot of wall paintings and mirror work done in pure ivory and wood. It is built in such a way that it overlooks the Chambal River and the growing industrialization areas can be seen.
Kumbhalgarh Fort: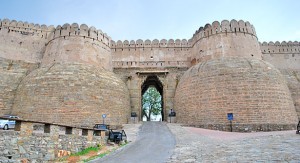 Regarded as the pride of Udaipur, this Kumbhalgarh Fort is the crown with which earn merit that is raised by Rana Kumbha. The temples that were made during the Medieval Hindu regions were temples that were installed with pillars, chhatris. All these give a signified look to the entire fort. Several hotels are available nearby for comfortable stay during your visit to this heritage location.
Google+