Jaipur has always an importance in the tourist point of view. Due to grouching heat in the summers the ratio of tourist has instantly reduced to a minor percentage. So in the concern from the department of the Tourism And Travel, the officials have decided to conduct a promotional event to signify the importance of Jaipur Tourism.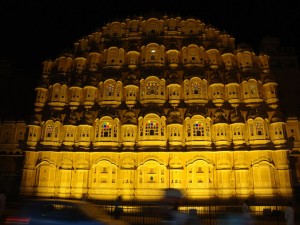 With the increase in the amount of tourist people to the Pink City Jaipur is increasing every year and the people from various countries make their visit for a having a better summer season. This is a combined effort to bring the huge opportunity that prevails in the tourism department of Rajasthan.
Special Attractive Events That Take Place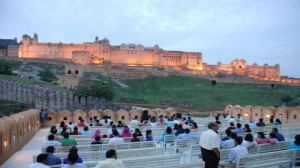 The organizing department has approved the events such as many related shows for the promotion and for other features such as desert state's art and culture, handicraft products, cuisines and all the important Rajasthani events during these two days.
The promotion of the summer tourism event will start from the 26th of July and it involves many events in the promotional category such as tourism, craft, shopping, and many other interesting events. The event is combined called as 'Jaipur By Nite'.
This event has is mainly promoted by the Diya Kumari, former princess of Jaipur royals family and also the brand ambassador of this event. The highly increasing and demanding looks, the city of Jaipur are is keen to improve its visitors during the summer. The organizing department announces this event will be having special appearance from the Bollywood stars and glitters the event.
It is also jointly done with the help of the department of confederation of India. The chairperson of CII announces several senior business executives from various northern regions such as Delhi, Ludhiana, Chandigarh, Srinagar, Shimla, etc.
Google+