Rajasthan is the largest state and one of the famous tourist place of India. The heritage, Safari, sand dunes, and wide life enrapture tourists of across the globe. Rajasthan is covered by Aravali Mountain range in backdrop and blessed with Golden dunes . All these makes the beauty of Rajasthan incomparable and incredible.
Rajasthan Tourism is constantly improving the standard of services and has set a benchmark in tourism industry with its hospitality and Internationally awarded Hotels & Resorts. Rajasthan Tour will make you see the perfect combination of traditional culture and modern amenities offered by Rajasthan Tourism. A Tour To Rajasthan give an unique experience that will make you feel excellent when you cherish the memories of your Rajasthan tour.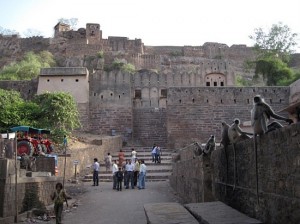 You can enjoy an affordable Rajasthan tour by choosing Tirupati Holidays as your tour operator. It offer remarkable and cost competitive Rajashan Tour Packages that cover all the popular tourist places of Rajasthan. Tirupati Holidays has designed its Rajasthan tour packages in such a way that cater a specific motive of your tour to Rajasthan. As an instance, Rajasthan wildlife safari, Rajasthan Historical tour, Rajasthan Golden Triangle – all have combination of identical nature of places in Rajasthan tour packages.
Do get disappointed if you do not want to go for a standard Rajasthan tour package. Tirupati Holidays also offer custom Rajasthan tours. You can select your favorite tourist destination and share your Rajasthan tour plan with it online. With a pure taste of customization, Tirupati Holidays will arrange and organize the tour in the range of your budge and as per your choice.
Apart from the custom Rajasthan tour packages, you can also select your choice of hotel from the array of hotels displayed on Tirupati Holidays. It has covered all the reputed hotels of jaipur, Jodhpur, Pushkar, Udaipur, Jaisalmer, Bikaner, Agra and Delhi. All these hotels are famous for its outstanding room services, ultimate food and hospitality all over the world.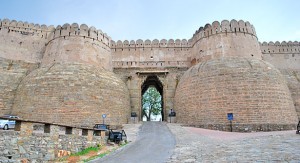 You can go through the details and information about Rajasthan Travel in blog. Apart from the details given for Rajasthan travel in blog, you can also get details about Rajasthan tour packages, place and facilities offered by simply click on Tirupati Holidays.
Book you Rajasthan Tour Online and enjoy the high quality customer services offered by Tirupati Holidays. We ensure that you will get total return on your investment.
Google+